About: SberPortal is a smart display that supports voice and gesture interaction and gives users access to the ecosystem of products and services.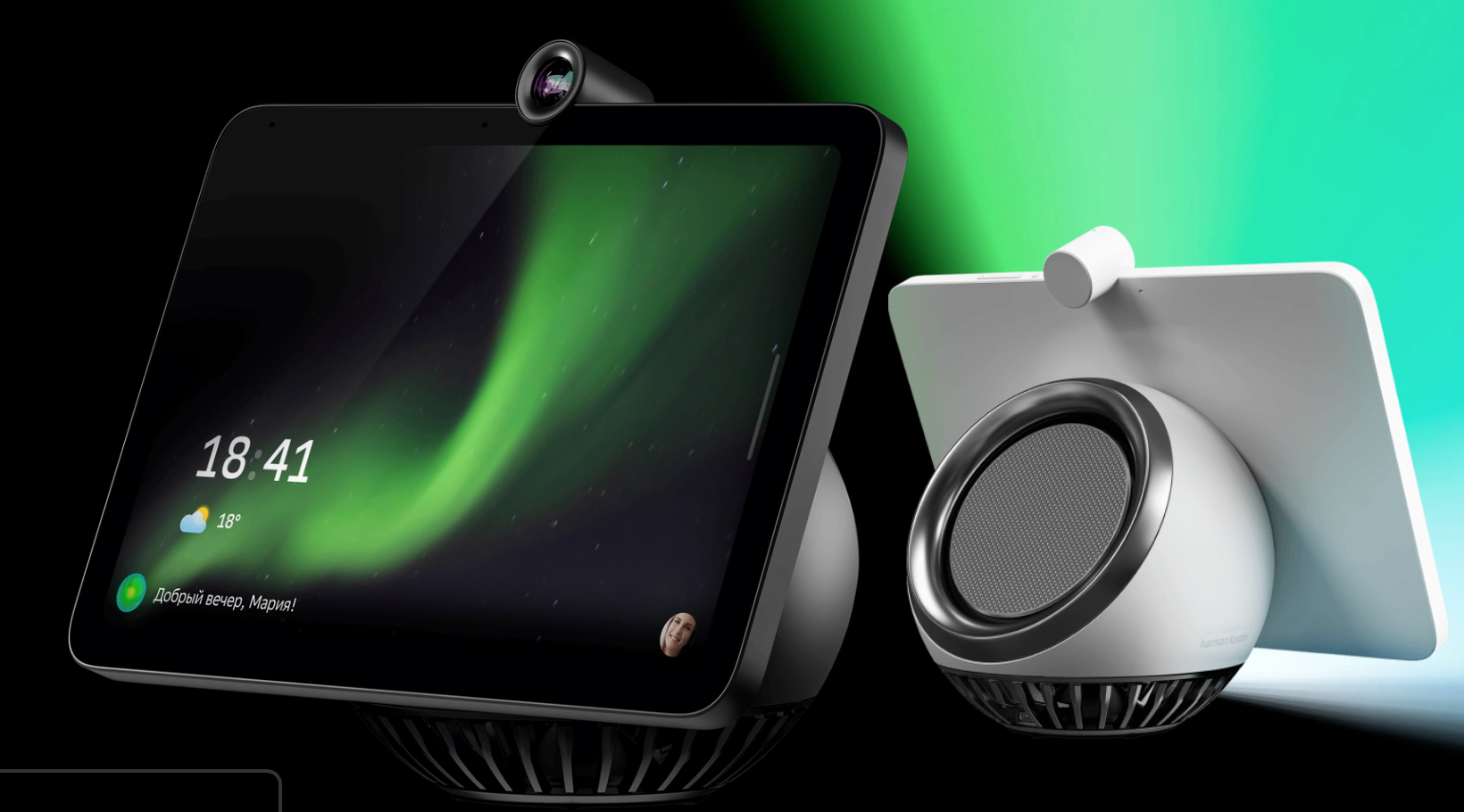 Dates: Dec 2019 - Dec 2020
Role: Lead Product Designer
Responsibilities: Work closely with the product teams on conceptualization and prototyping the first generation of smart assistant and device UI. I was responsible for integrating AI assistants in core scenarios of interaction.
Defining the role of Smart AI in portable devices;
Designing core navigation using AI (both voice-based and touch-based interactions);
Integrating AI in core services like music, movies, grocery shopping, and smart home management.
Activities:
Market research (running competitor analysis to identify close competitors, analyzing the experience that Google Hub and Amazon Echo offer to their users).
Requirement clarification (writing precise requirements for the AI assistant and sharing requirements with the product team, evaluating the feasibility of the proposed solutions from the technical perspective).
User flows design (designing user flows for scenarios like ordering food)
Wireframing (low-fidelity wireframing for internal use; wireframes were shared with the product team to evaluate concepts).
Polishing high-fidelity design created by visual designer teams.
Platforms: Mobile, Smart portable devices
Tools: Figma, Whimsical, Miro
Work examples:
"Health care flow (Mobile)" lo-fi screens in Figma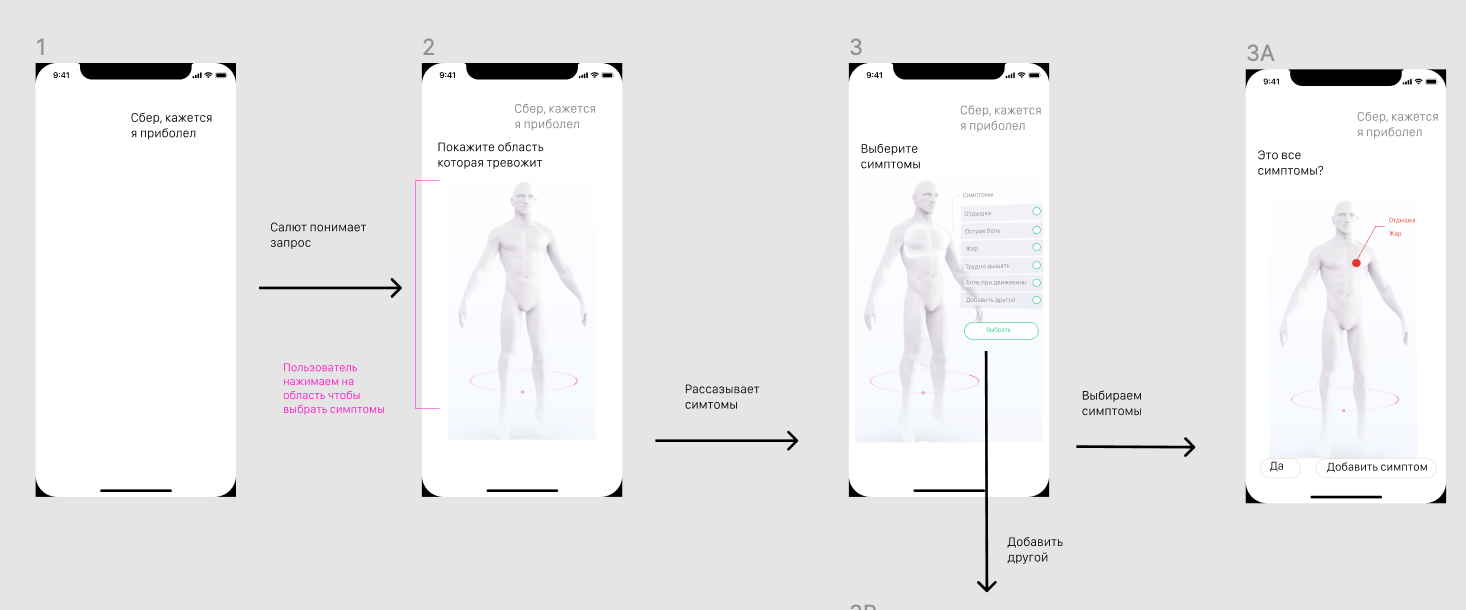 "Voice command for AI assistant (Mobile)" lo-fi screens in Figma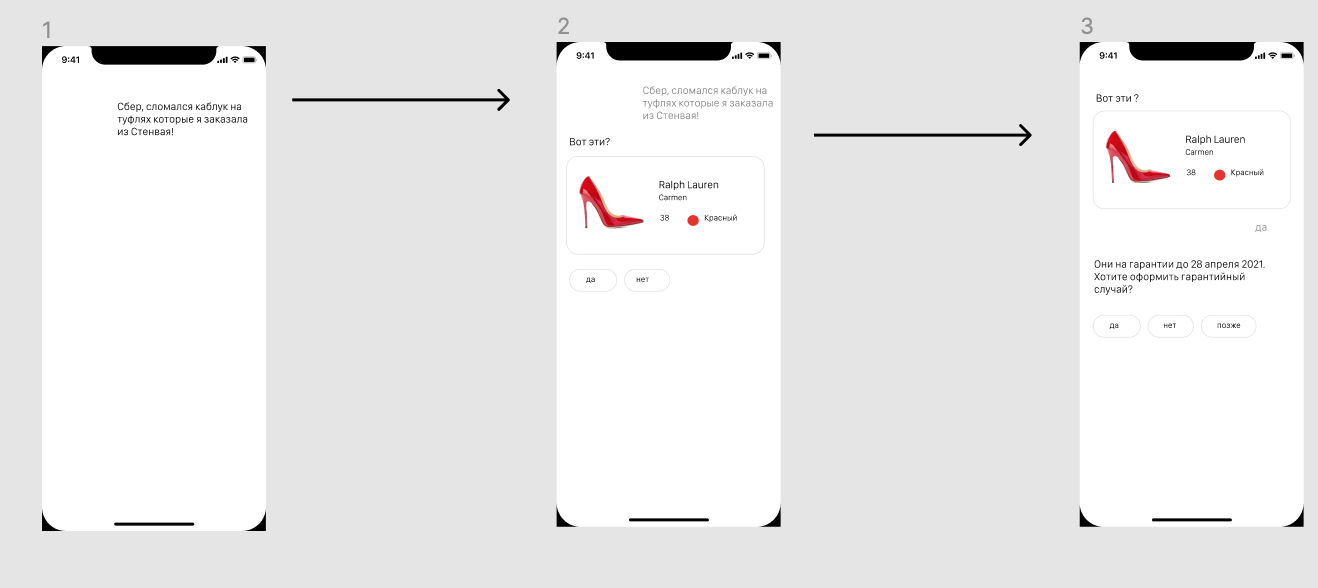 "Voice call flow (Smart Device)" lo-fi screens in Whimsical: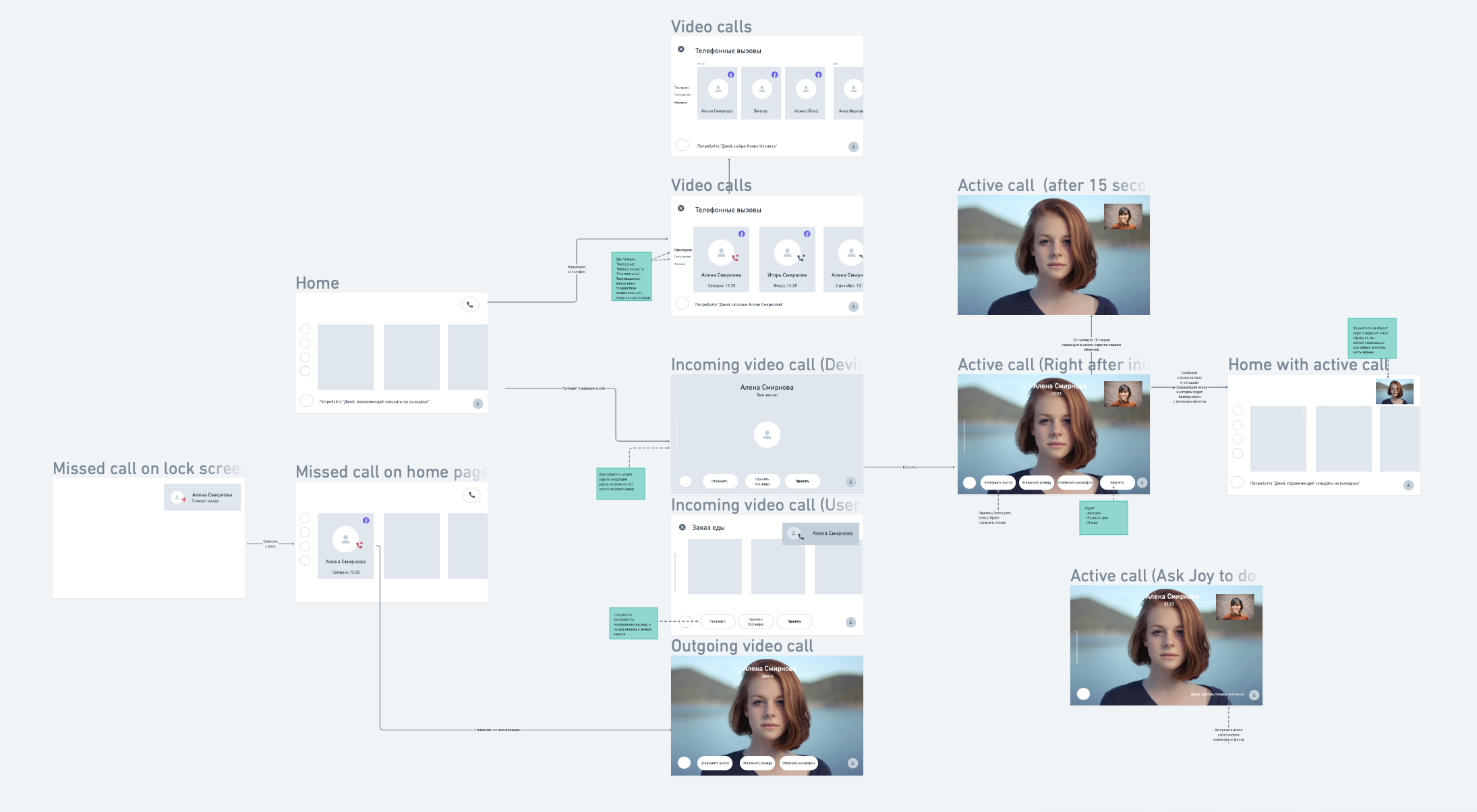 Onboarding flow in high-fidelity

Home screen navigation in high-fidelity: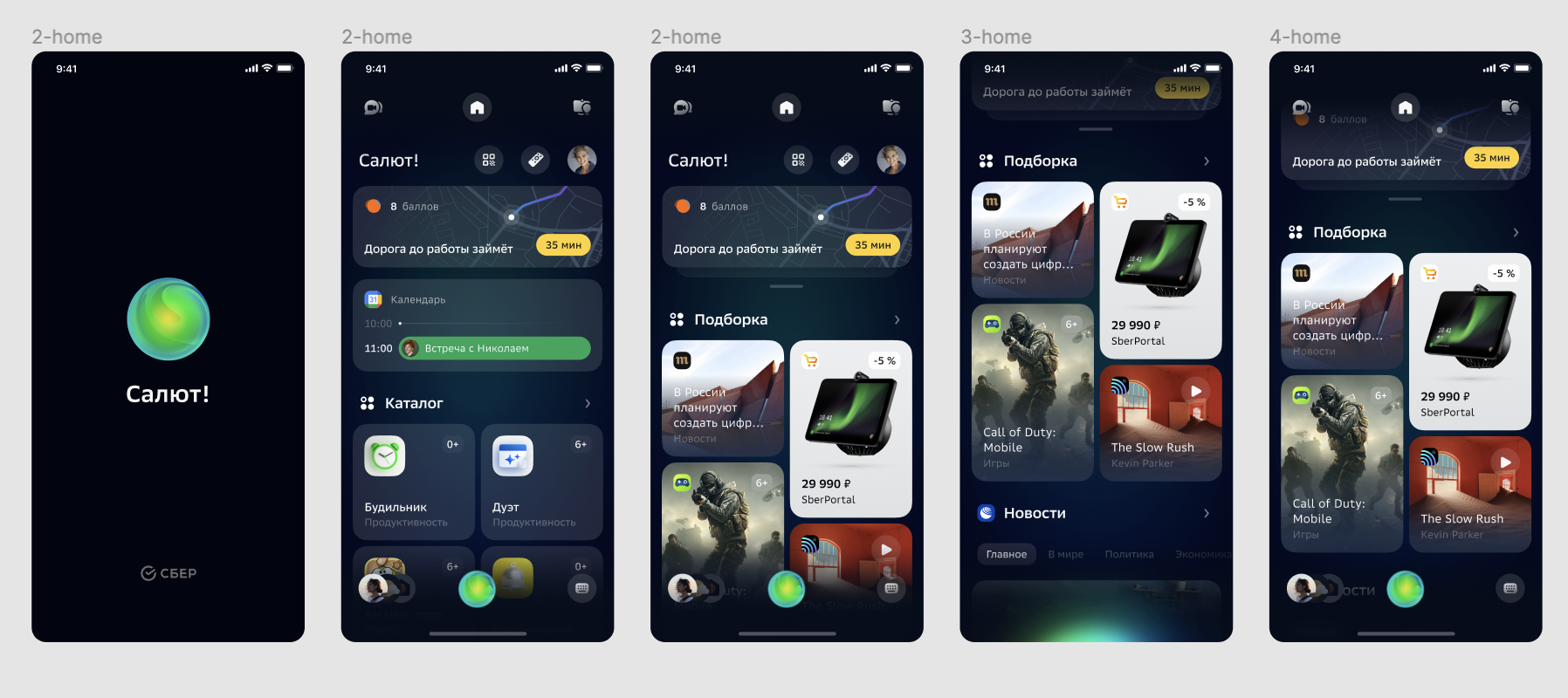 "Music player & active assistant" high-fidelity flow: