About project:  Investor is mobile app for private investors. It allows users to view their finance portfolio, current market quotes, investment ideas, transactions for the purchase.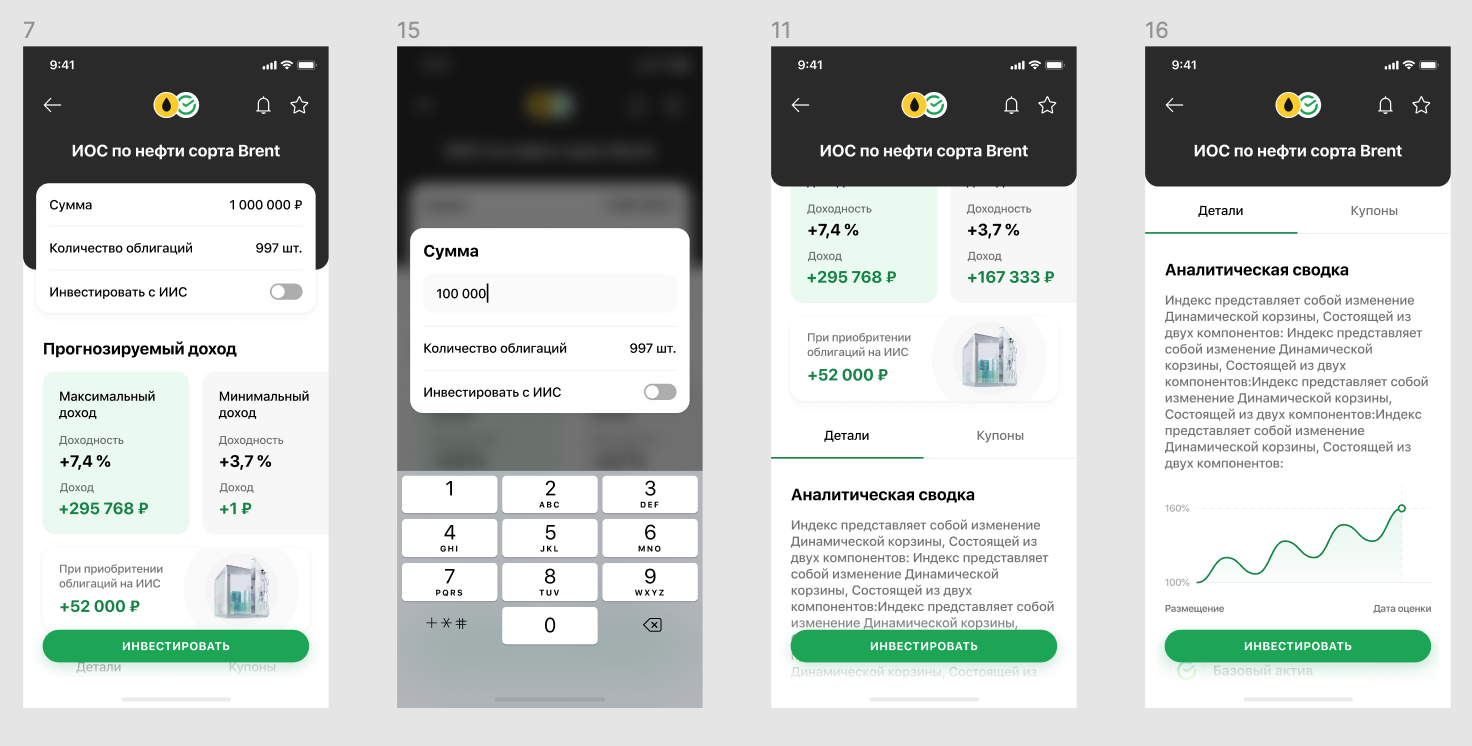 Dates: 2019 - 2020
Role: Lead Product Designer / Project Manager
Platform: Mobile (iOS and Android)
Responsibilities: Work closely with the head of the Sber Invest department on product features design. Help our product team clarify requirements and design a better end-user experience. I was responsible for designing core user flows in low fidelity, gaining approval on this design, and communicating it to the team of visual designers who later turned it into high fidelity.
The project started in December 2019 and was successfully finalized in July 2020.
Activities:
Clarification of product design requirements (writing specific requirements for individual use cases);
Wireframing (wireframing user flows, creating a low-fidelity design for screens in user flow;
Product design team management (prioritizing tasks in task management system and tracking the performance of the visual design team; for this project I chose to use Scrum methodology because it was essential to communicate design velocity);
Tools: Figma