Apple Dynamic Island: What's Good and Bad About It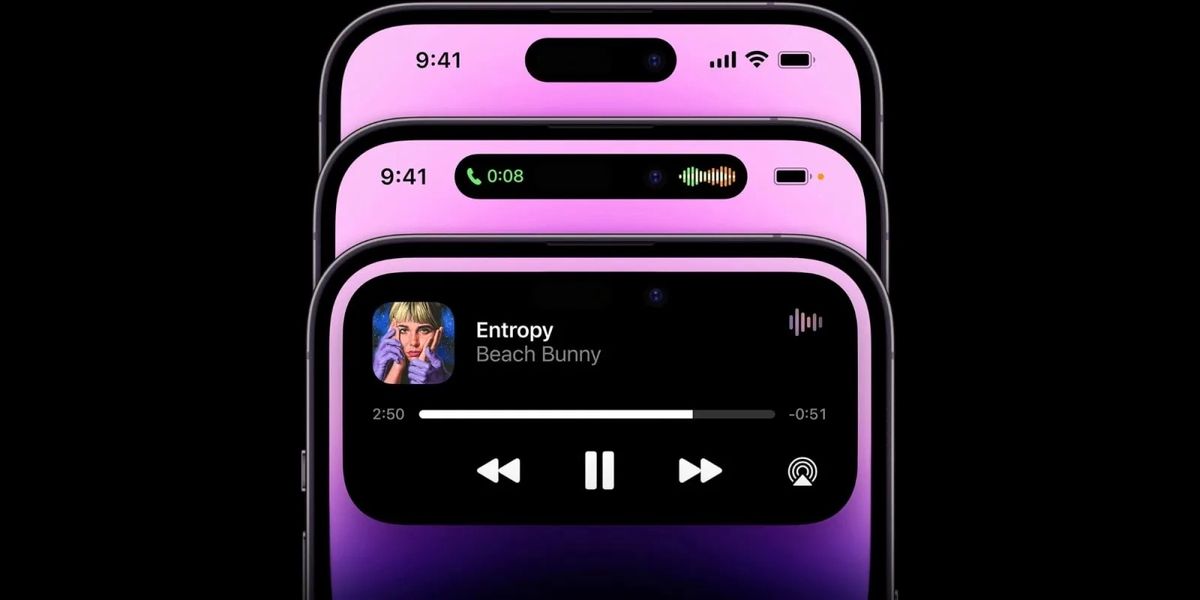 The design of the iPhone 14 Pro is hardly possible to call revolutionary. It's an excellent example of gradual design evolution and perfecting individual design decisions. However, one design decision of the iPhone 14 Pro got much media attention. This feature is called Dynamic Island.
In this article, I want to discuss what Dynamic Island is, why iPhone users need it and evaluate this decision from a usability point of view.
What is Dynamic Island?
Dynamic Island is a replacement for the notch that Apple introduced back in 2017. It's a pill-shaped cutout that can change shape and size to display alerts and notifications.
In 2020 notch was one thing Apple wasn't proud of. In 2020 the mobile industry aimed to maximize the available screen space and hide all unnecessary elements, and iPhone was one of the last devices that had a notch. The company even tried to hide the notch in the promo materials and packaging.
Dynamic Island, on the other hand, is considered a fresh design decision, so it takes a front place even in packaging.
Why we need Dynamic Island
"Why do Android smartphones not have a notch, but Apple smartphones have it?" is a popular question among many mobile users. All Android flagships, such as Google Pixel 6 Pro and Samsung S22 Ultra, rely on a dot design, meaning they have a small dot for a front face at the top of the screen.
"Why Apple doesn't follow the same approach?" The answer is that Apple has many other sensors in the notch and dynamic island that it uses for Face ID, a facial recognition system. The Face ID hardware consists of a sensor with three modules; a dot projector that projects a grid of small infrared dots onto a user's face, the flood illuminator that shines infrared light at the face, and an infrared camera that takes an infrared picture of the user, reads the resulting pattern and generates a 3D facial map.
Side note regarding user authentication. Although some Android devices use face recognition tech (like Google Pixel 4), most Android phones rely on finger scanning. It is true that face unlock can be enabled on many Android phones. Still, this technology is far less secure on Android because Android phones use 2-D facial recognition (they perform simple photo-matching of a user's face with the photo the user enrolled with, and it is easy to trick this tech).
In iPhone 13 Pro, Apple moved speakers and microphone elements from the Notch in the border, and it helped make the Notch a bit smaller.
"Why Apple couldn't just remove the sensors altogether?" Unfortunately, Apple cannot do it now because sensors still demand more space. If you look closely at the iPhone 14 Pro design, you notice that Apple hid the proximity sensor behind the display.
Why did Apple decide to create Dynamic island?
The answer is simple — they embraced the physical constraints they have right now. Instead of seeing technical constraints as limitations, they tried to make it their advantage. Yet, this design decision is not 100% bulletproof and has pros and cons.
---
3 Benefits of Dynamic Island
1. Better visibility of ongoing activities and alerts
Dynamic Island introduces a new layer to the UI that helps users get timely updates without switching the context.
2. Excellent motion language
A collection of transitions that Apple demonstrated during the iPhone 14 Pro presentation was splendid. It's one of the best motion languages created recently.
3. Dynamic Island doesn't eat screen space in full screen mode
In the full-screen mode, there always be an area of the screen hidden behind the notch. It is impossible to avoid this behavior because the notch is a physical constraint.
---
6 Downsides of Dynamic Island
1. Dynamic Island is located in the hard-to-reach area
Dynamic island as an interactive element. Users can interact with it using their fingers. But to do so, they will have to stretch their fingers to access the area. Since the dynamic island is located in the hard-to-reach zone, it makes the interaction less comfortable (users have to change the grip to access the area of the dynamic island).
2. Front-face camera will get a lot of fingerprints
The dynamic island incorporates a front-facing camera, and users will constantly tap around the camera. Taps will likely smudge the front camera; as a result, users will have blurred selfies and videos captured on the front-facing camera.
3. Poor full-screen video experience
Compared to the Notch, the dynamic island doesn't look quite well in full-screen video mode. Our brain will constantly notice the hole on the side of the screen.
4. Dynamic island looks bad in direct sunlight.
iPhone 14 Pro has an OLED screen, which allows you to create pure black color. In marketing materials, Apple demonstrated that the dynamic island would look like a solid pure black pill, but in reality, it might look different. It is possible to notice the area between spots, which becomes even more noticeable in direct sunlight. When the individual stops are visible, it somewhat breaks the illusion of a single, solid object.
5. The content in dynamic Island content might not be accessible
Dynamic island has a relatively small size, and it doesn't allow designers to play with the size of the elements to create decent content sections. For example, it can be challenging to distinguish the album cover in the image below, especially if you have poor eyesight.
6. Risk of overuse notifications and alerts
Every time the dynamic island activates, it demands a lot of attention from the user. Dynamic island can quickly become annoying if the app creators overuse this feature. Animated transitions can be very attention-grabbing, so the more users see the animated transition, the less users will be happy about it.
Conclusion
So, can we say that dynamic island will introduce a revolution in the product design world and change how we think about physical constraints? I think not. I believe that dynamic island is a temporary solution to the problem that Apple has right now, and the company will likely get rid of it in the next versions of the iPhone.
What Apple was great about was creating media attention around this design decision. Even two weeks after the presentation, many people still talk about this decision, proving that it was great from the marketing point of view.