About project: Natural is the first generative interface that allows the app to be in sync with your intention. You no longer need to install dozens of different apps; instead, apps come to you. Simply type or say what you want, and the right app forms itself around your words.
Awards: Natural AI received 2022 Red Dot Awward in the category Best Mobile User Interface.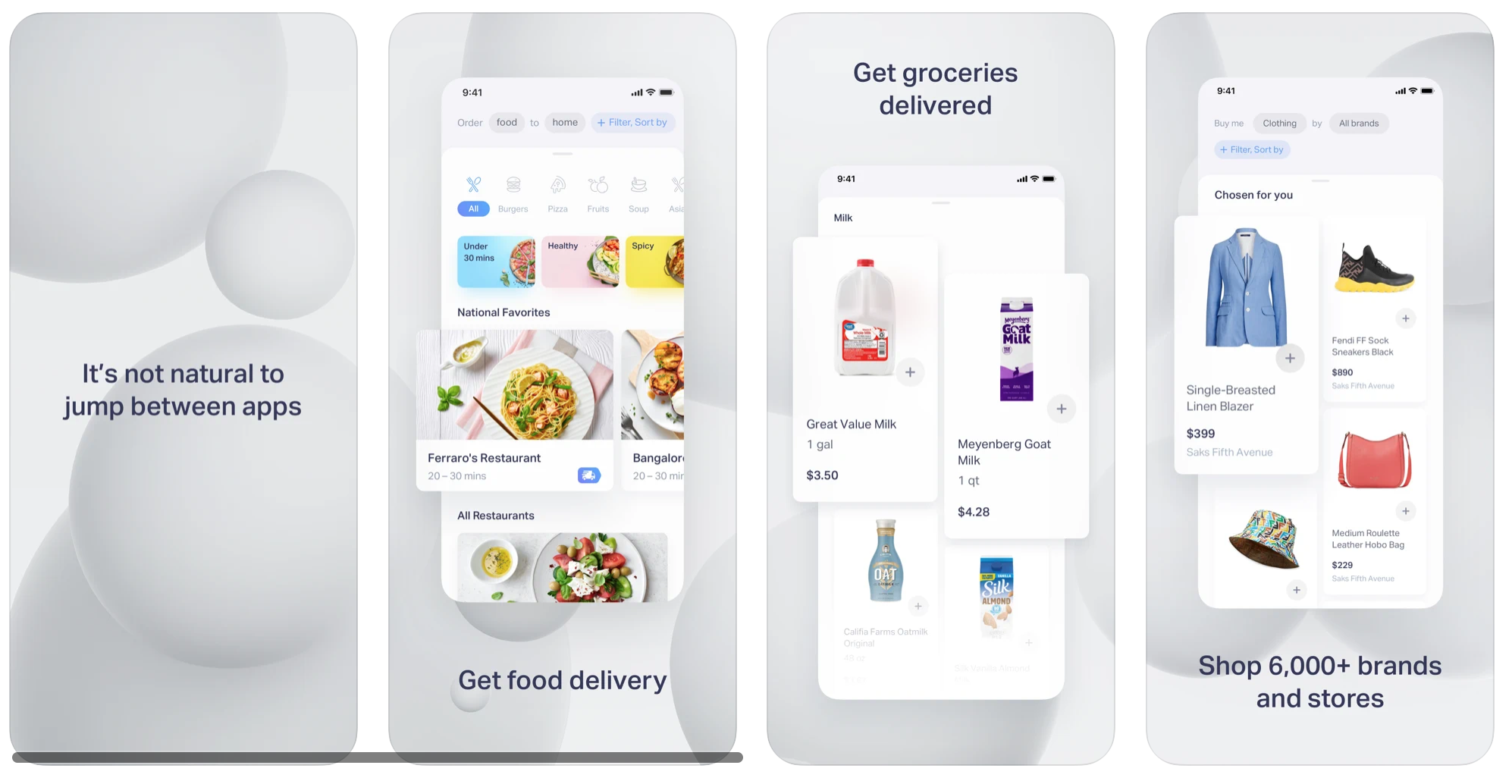 Dates: 2018 - 2022
Platform: Mobile (iOS), Web
Role: Principal Product Designer
Responsibilities: Work closely with the CEO (Jerry Yue) on product design strategy. I defined, prototyped, and validated many features available in the latest version of this product, including grocery shopping, booking a flight/hotel, and ordering a rideshare. I also was involved in creating the internal analytics portal for Natural AI's customer support service. It provides an overview of the current business status (status of orders, requests from customers, etc).
Activities:
Conducting market research (learning about product niche and user needs, running competitor analysis to understand what experience Amazon, Walmart, Instacart, Lyft and Uber offer to their users);
Concepts ideation (writing product design strategy for individual parts of the product such as onboarding, notifications, and purchase flows);
Information architecture design (navigation system, taxonomy development);
Wireframing (creating low-fidelity wireframes and sharing them with stakeholders and team members to solicit valuable feedback);
Prototyping (creating mid-fidelity design for particular user flows);
Usability testing (running a remote usability testing session to learn how test participants interact with a product and what problems they face, analyzing feedback, and communicating insights to the company management).
Design handoff (communicating design to the engineering team, writing specifications, and redlining individual screens);
Tools: Figma, Sketch
Examples of my work:
"Grocery shopping (cart screen)" lo-fi created in Figma: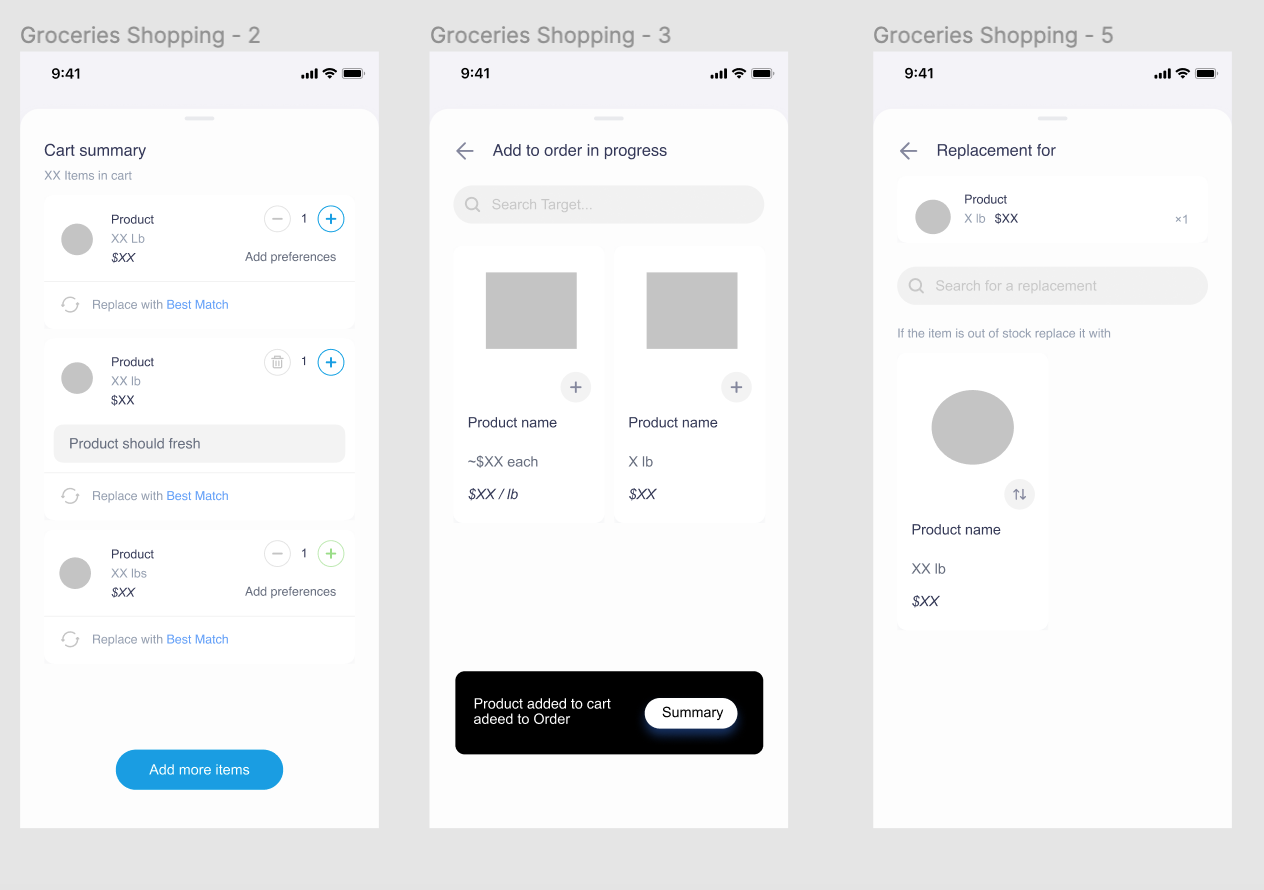 Search for a particular product flow, lo-fi screens with comments: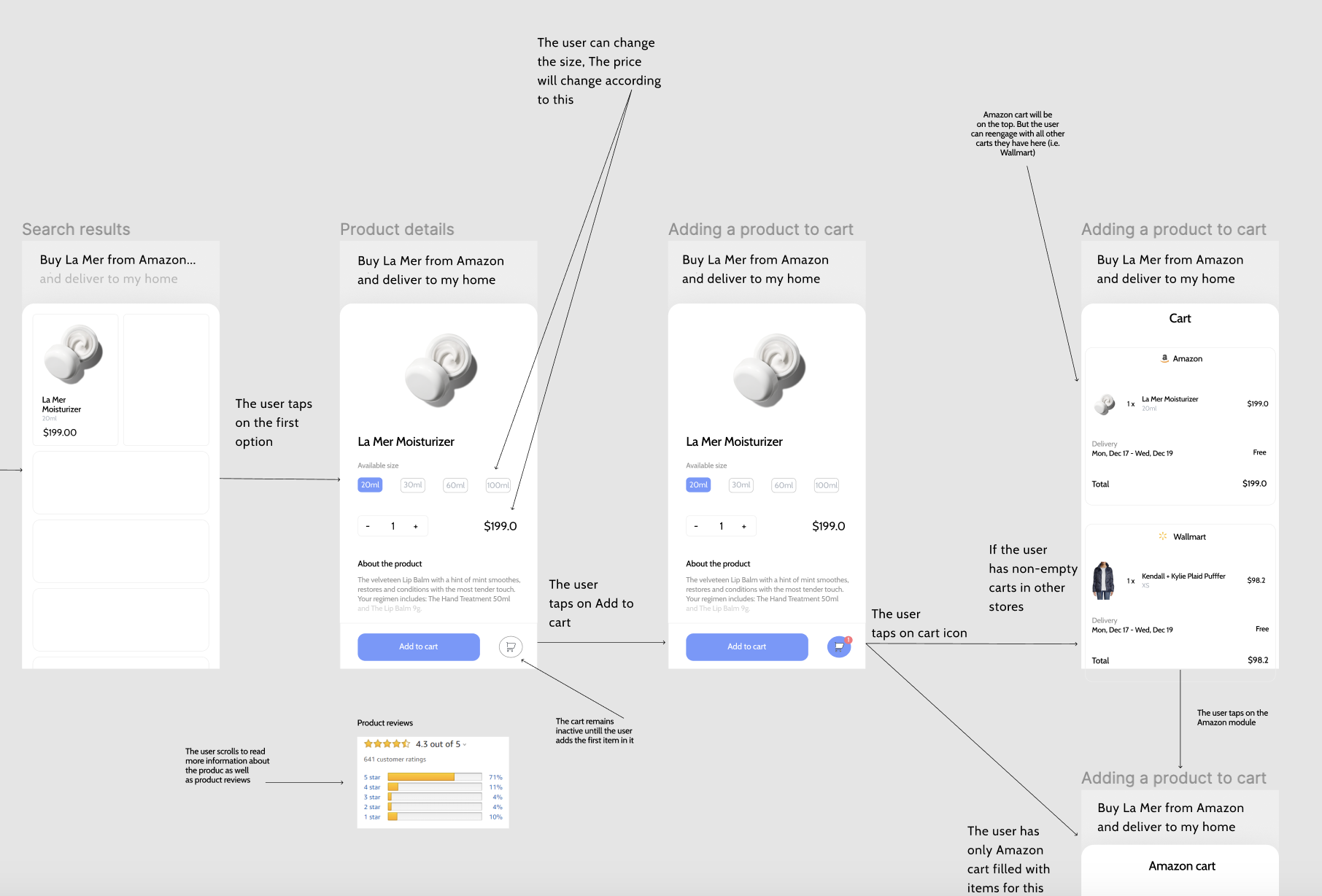 "Book a flight" mid-fidelity screens created in Figma: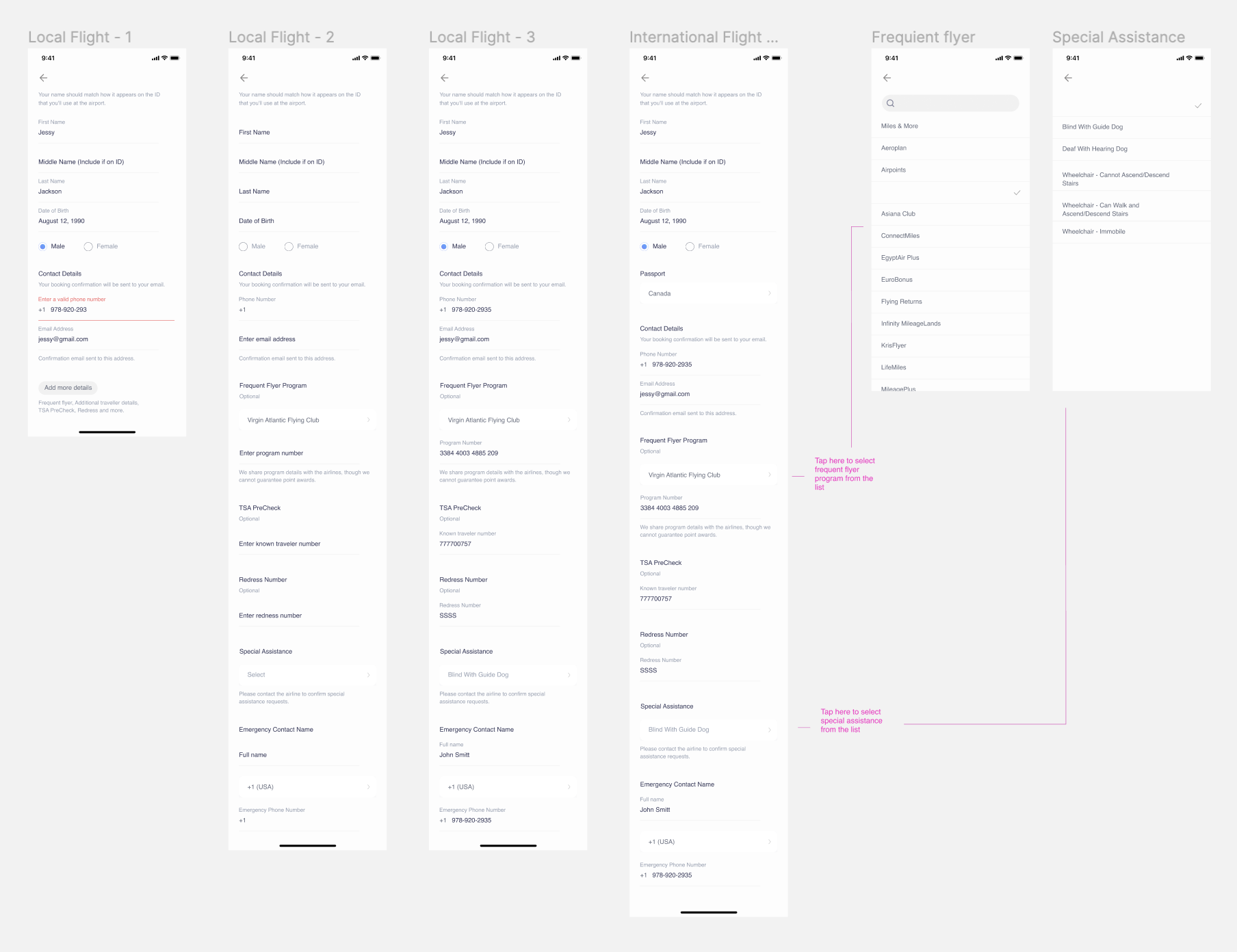 Notification strategy (for food order):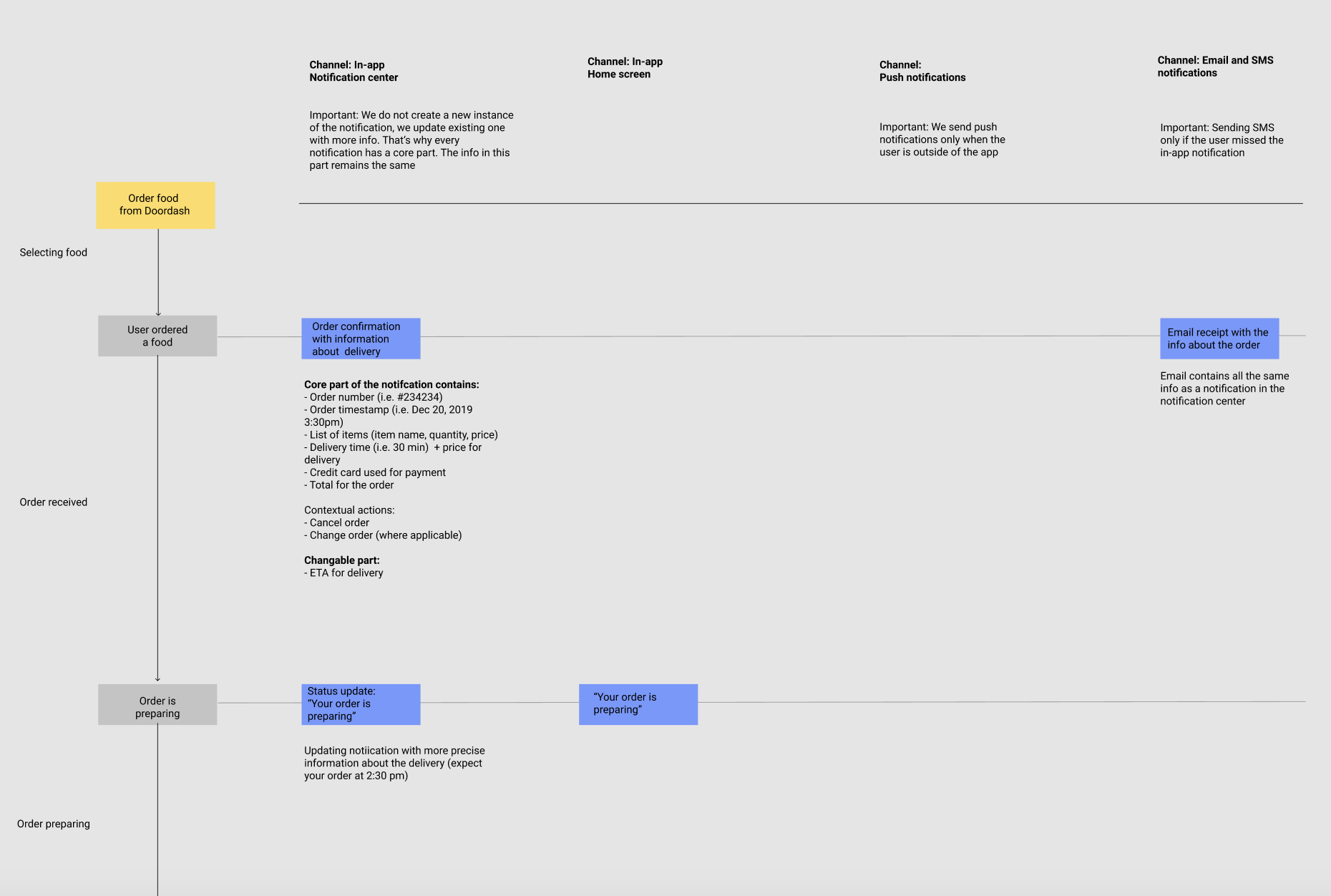 Notifications in mid-fidelity design: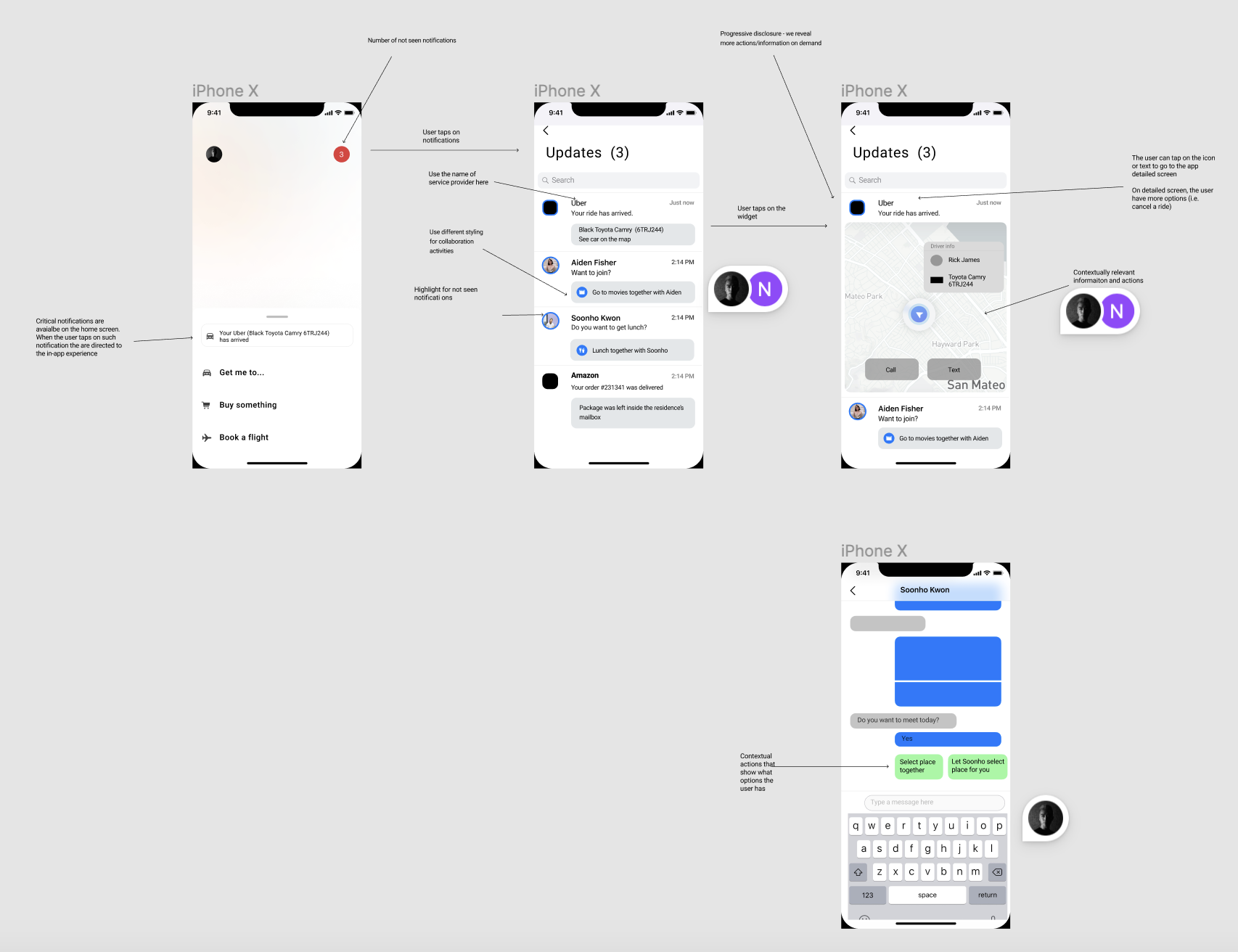 "Contextual recommendations" high-fidelity design. Fine-tuning design in Sketch: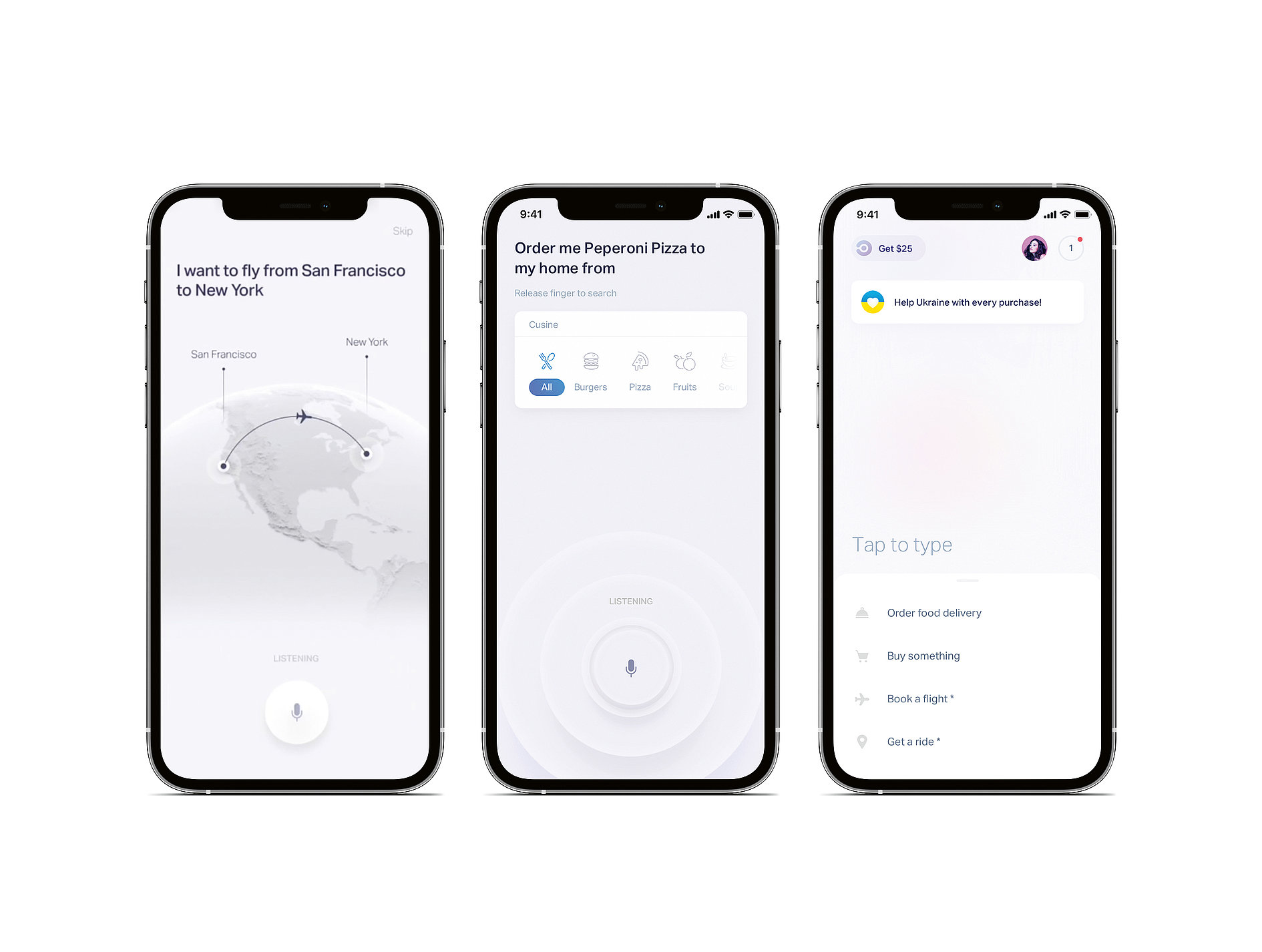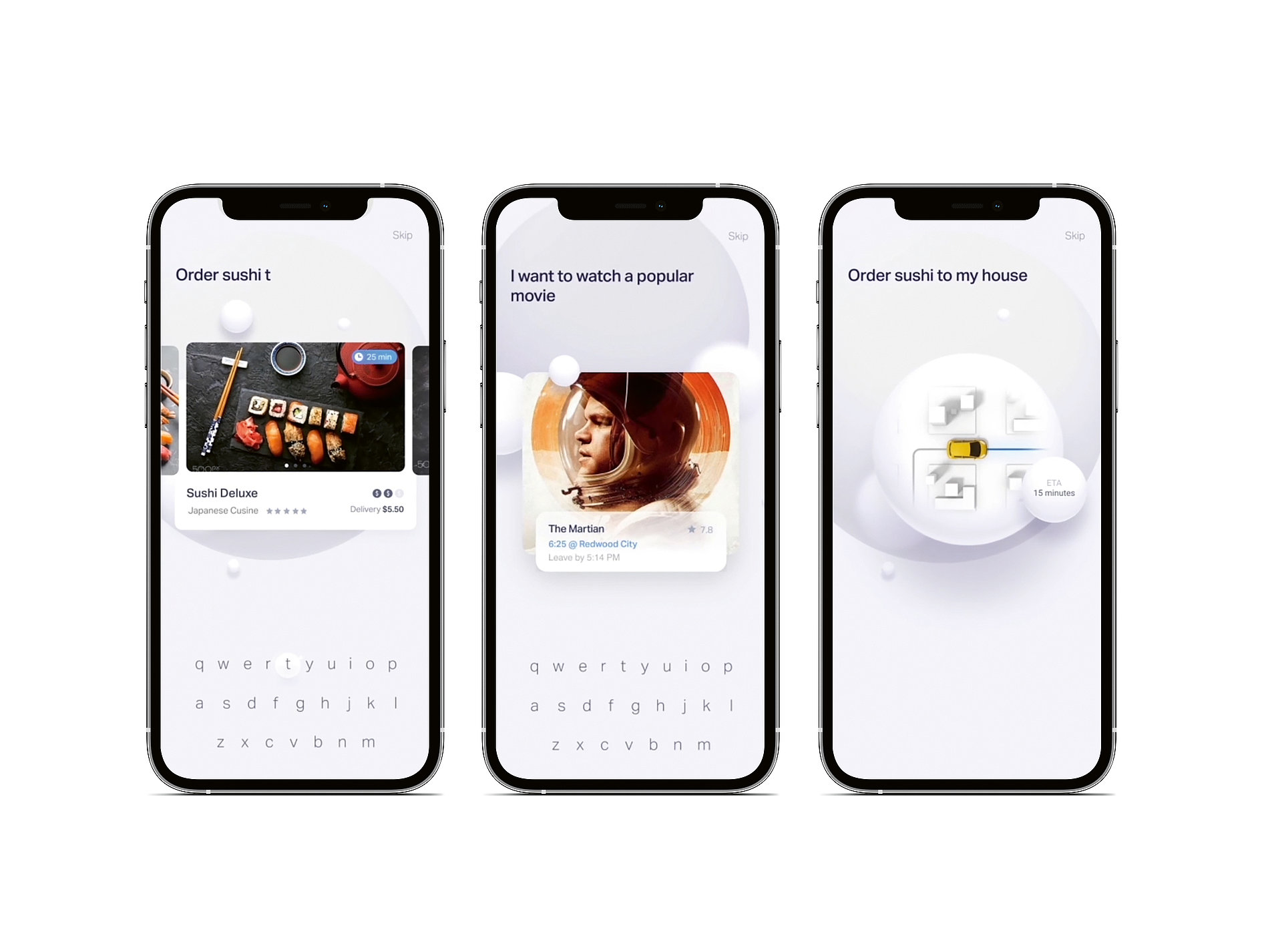 Dashboard from a Natural AI's internal customer support portal: