Natural AI
About project: Natural - the first generative interface that allows software to be in sync with your intention. You no longer go to apps, apps come to you. Simply say what you need and the right app forms itself around your words.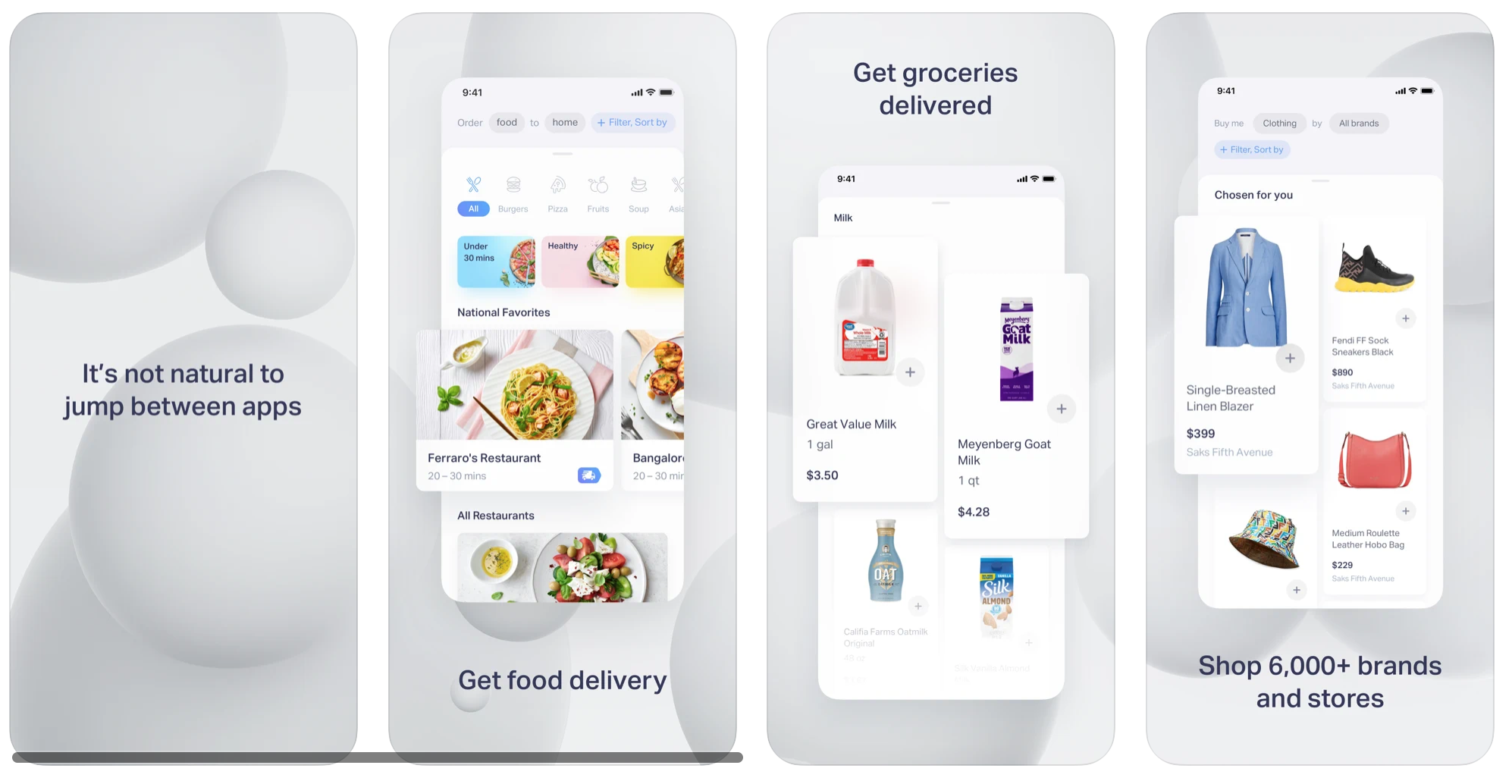 Dates: 2018 - present
Platform: Mobile (iOS), Web
Role: Lead Product Designer
Responsibilities: Work closely with the CEO (Jerry Yue) on product features design. Defined, prototyped and validated many core features that are avaiable in the actual version of a product, including grocery shopping, booking a flight/hotel, ordering rideshare.
Activities:
Conducting market research;
Concept ideation (solo and with product team);
Information architecture (navigation);
Wireframing (low fidelity);
Prototyping (high fidelity);
Usability testing (mostly happy path scenarios);
Tools: Figma, Whimsical, Miro
Examples of work done by me:
Grocery shopping (cart screen)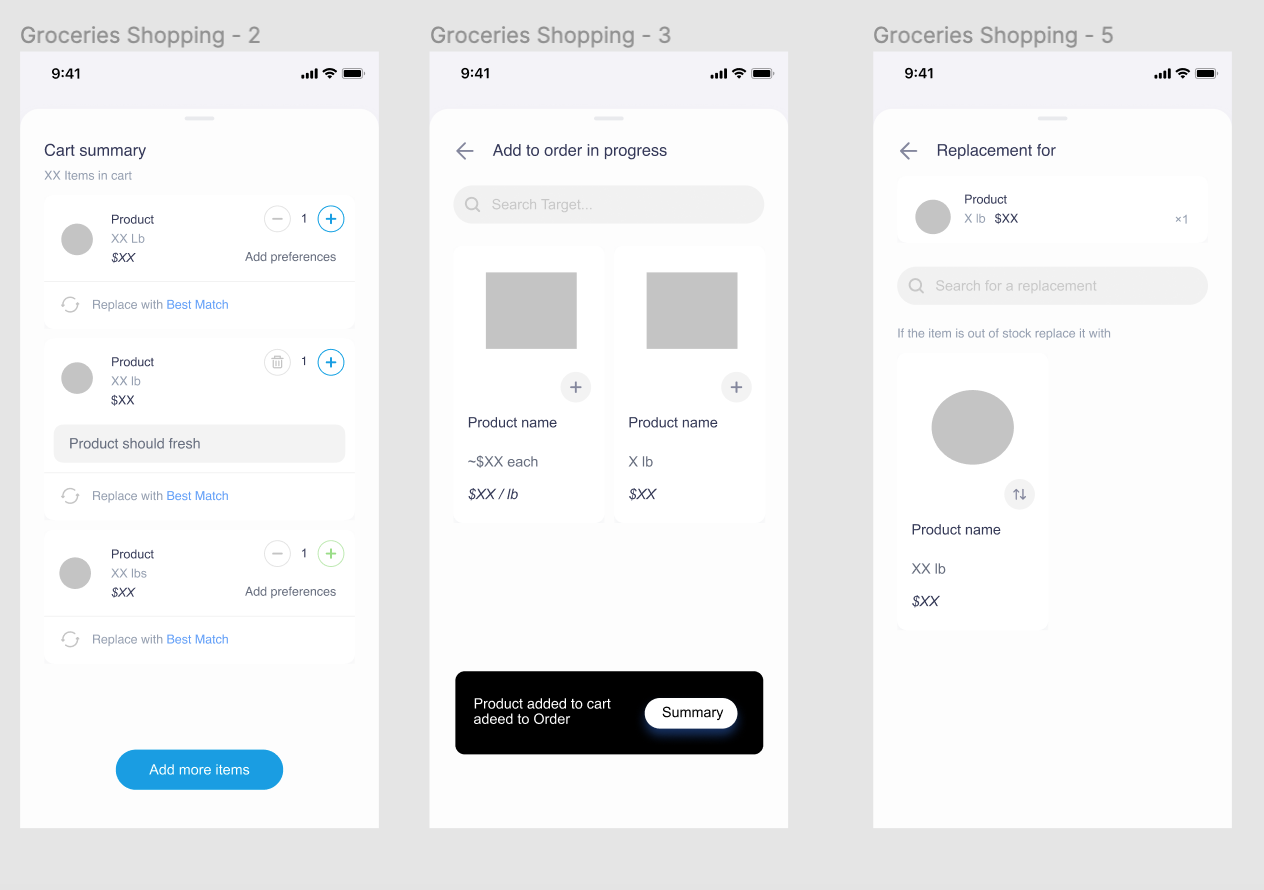 Grocery shopping (product lists)
Book a flight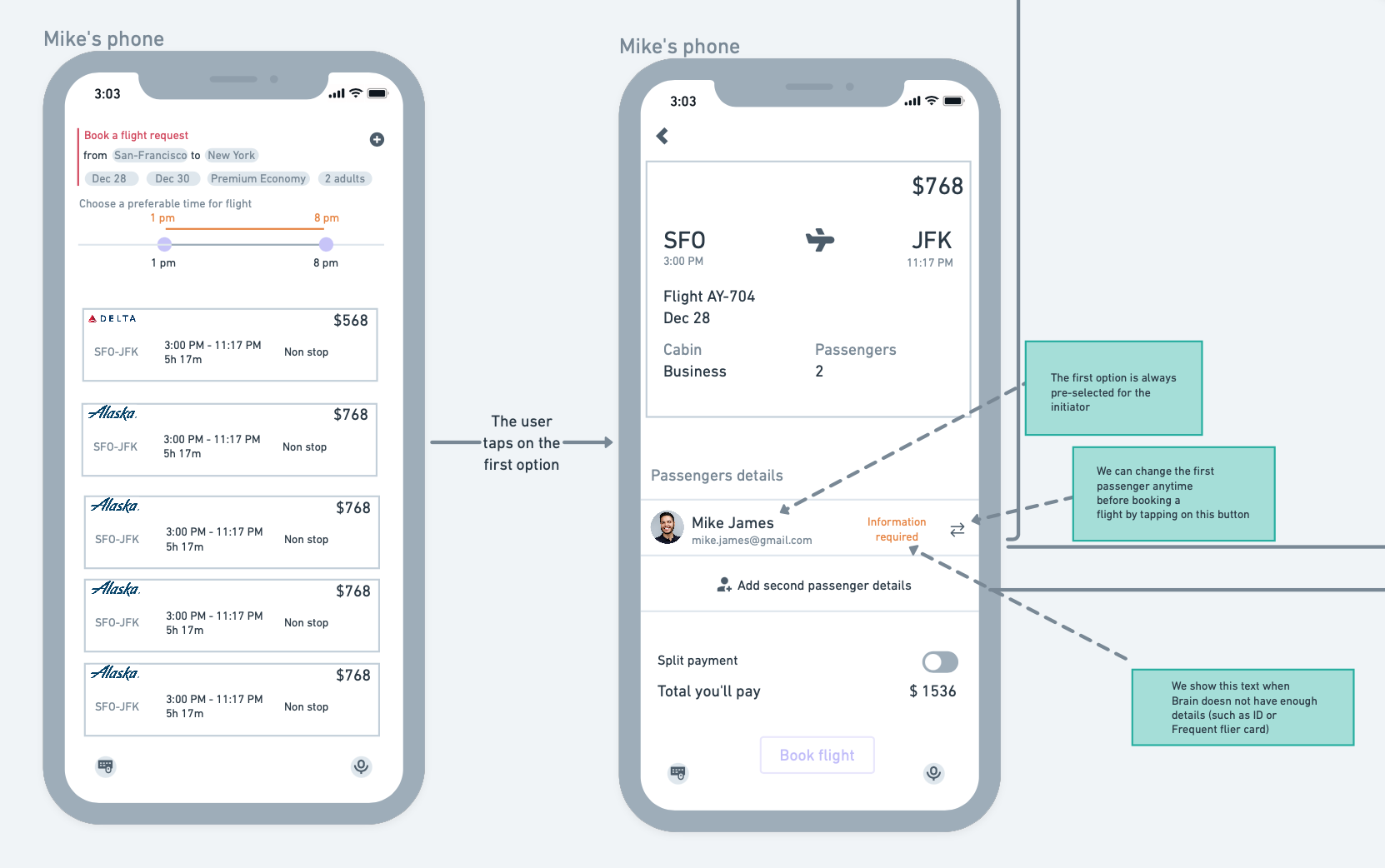 Collaborative movie selection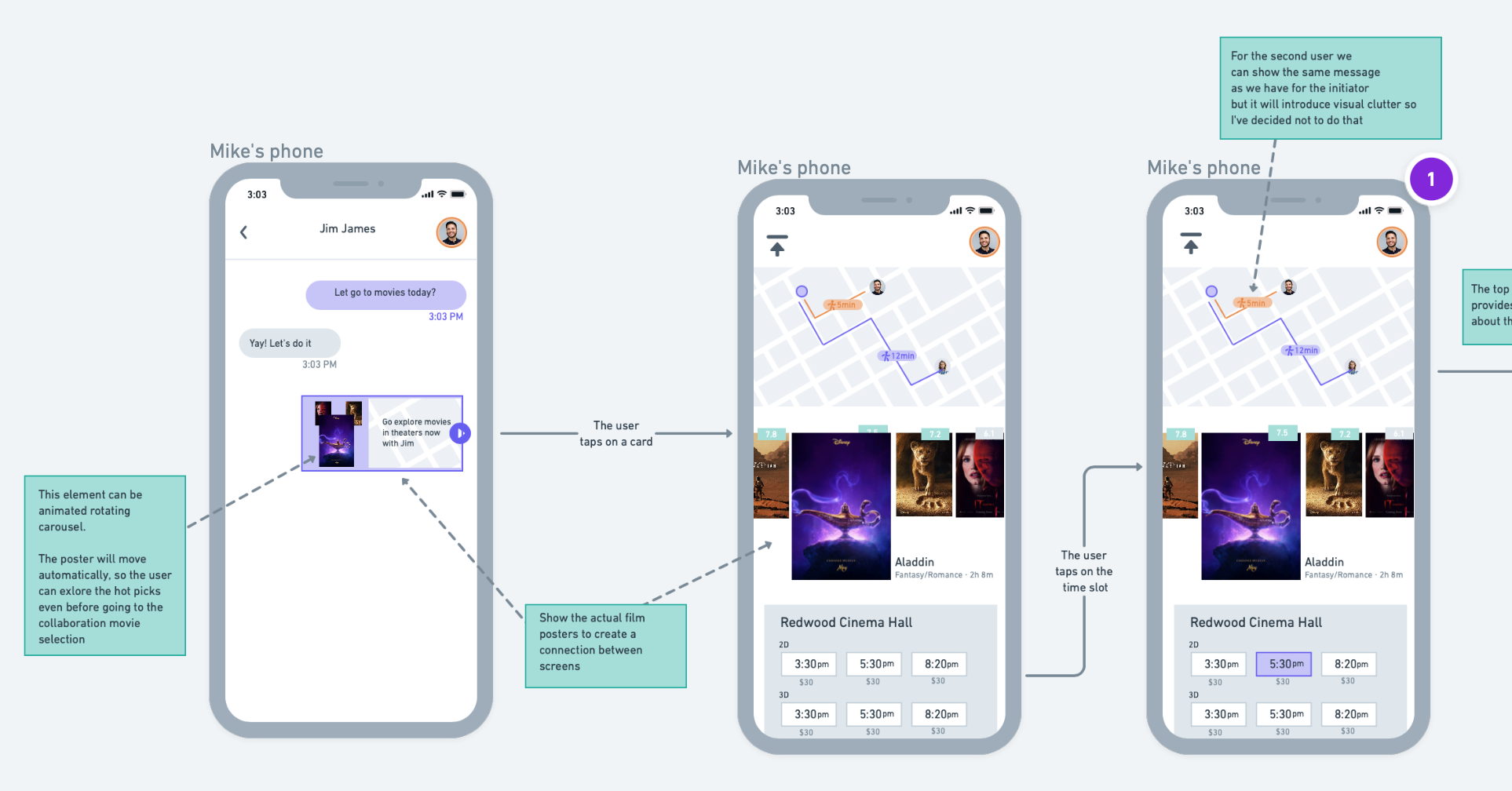 Notification strategy (for booking a flight domain)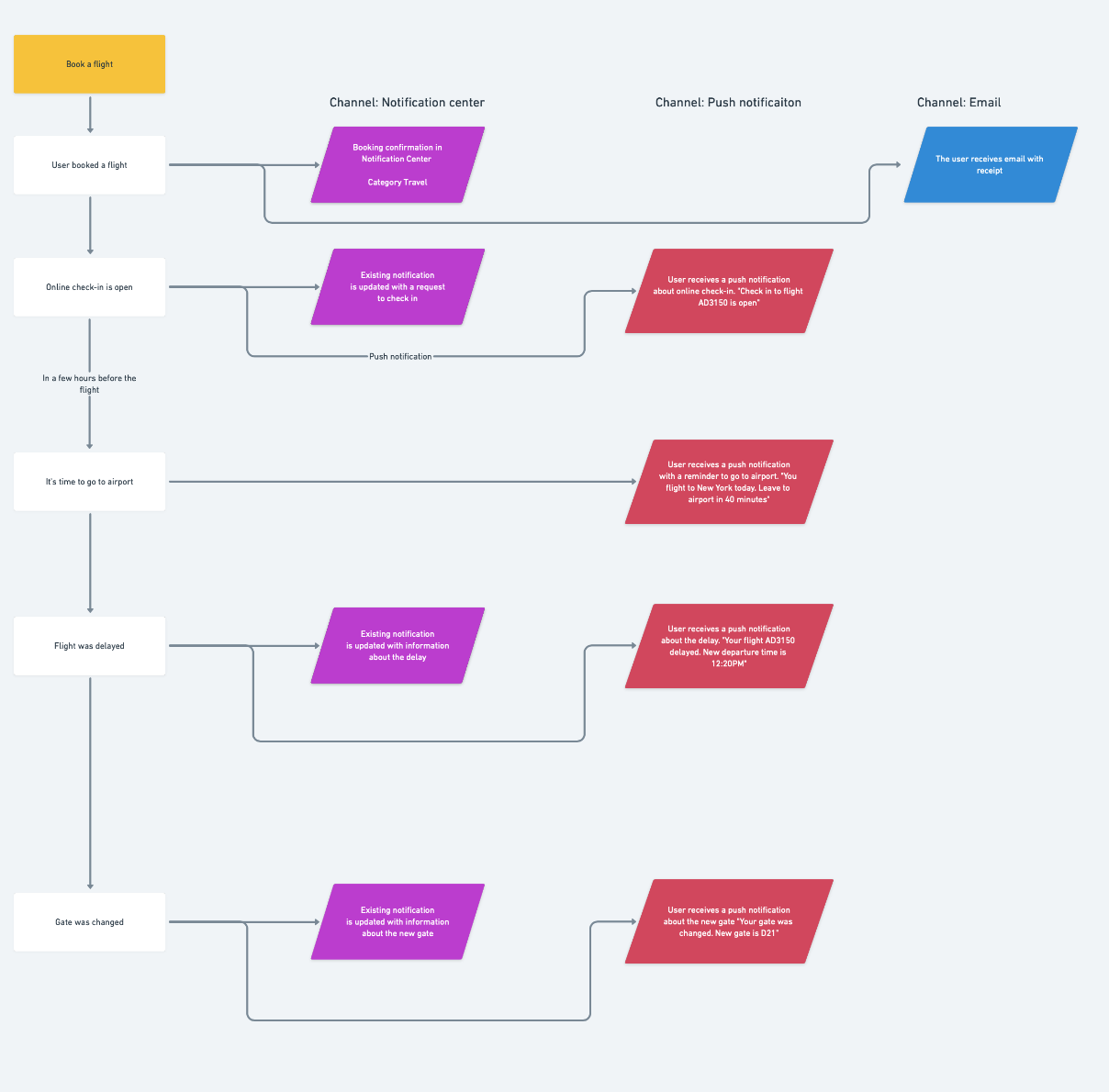 Onboarding strategy